NORTHEAST SNAPSHOT, NOVEMBER 2008
Southern New Jersey Industrial Market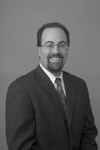 New construction in 2006 and 2007 totaled in excess of 3 million square feet, with an additional 977,000 square feet delivered to date in 2008. However, new development going forward is going to be constrained by two factors. First, the New Jersey affordable housing (COAH) legislation is adding significant costs to commercial and industrial development that cannot be passed on in the form of higher rents. Second, the credit markets are making speculative development a thing of the past and, without significant pre-leasing commitments, developers are being forced to wait.
Consequently, landlords are trying to attract any good credit tenant willing to sign a short or long term deal, while keeping any tenant improvements costs to a minimum. They seem to have been somewhat successful, as evidenced by an overall vacancy rate in Southern New Jersey's industrial market of 7.6 percent, as of the end of the third quarter. Broken down, Burlington County is sitting at above 10 percent, while Gloucester County is only slightly above the average at 8.0 percent (and falling). Camden County is well below the market average at 4.6 percent. Asking rents for warehouse space currently range from $4 to $4.75 per square foot triple net. Flex space ranges from $5.50 to $7.50 per square foot. Deals for older buildings with some physical obsolescence will be done at lower rates in order to compete with more modern buildings.
The majority of new industrial development is taking place in Florence and Burlington Townships in Burlington County, Logan Township in Gloucester County, and Oldmans Township in Salem County. These are all areas where there are larger tracts of land available for development that can accommodate modern distribution facilities needing large areas for tractor trailer parking. These areas also offer east-west highway connections via the Pennsylvania Turnpike in the north or Route 322 to Interstate 476 in Pennsylvania from the south.
Newer players in the market include Matrix Development, which has primarily been a developer at Exits 7A and 8A in Central New Jersey up until this point. The company currently has a new project, Gateway Business Park, that is going up in Salem County. Goya Foods has purchased land within Gateway for a 200,000-square-foot facility; it joins J.E. Berkowitz and Garden State Freezers, which have built 200,000- and 150,000-square-foot facilities, respectively, at Gateway. NFI Real Estate has plans to build a 1 million-square-foot building, as well, and is currently marketing the facility to prospective tenants. Exeter Property Group has acquired several buildings in Burlington and Gloucester counties on speculation that were empty at the time of sale.
Additionally, Whitesell Construction recently completed a 431,000-square-foot building for International Paper at Haines Industrial Center, which is part of more than a half million square feet of absorption between International Paper and a contract warehousing company. DP Partners signed its first tenant, Brighton Best, for 105,000 square feet at its new building at LogistiCenter at Logan in Gloucester County. There are active negotiations for the balance of the 365,000-square-foot building. Liberty Property Trust has completed a 225,000 square foot addition to a building and has proposals out for half of the building. Exeter Property Group has also acquired a spec building in Gloucester County that should be fully occupied by the end of the fourth quarter.
The largest deal for 2008, which is still pending, consists of an approximately 600,000-square-foot build-to-suit. There are several tenants above 100,000 square feet active in the market now. Any future developments in the pipeline will most likely be build-to-suit deals..
Looking to the future, Salem County will continue to be an active build-to-suit market with Gateway Business Center in Oldmans Township. Both Matrix Development and National Freight Industries have sites available for additional build-to-suits. DP Partners has land sites available for sale and will most likely build another spec building in 2009.
The Southern News Jersey market can be characterized by activity from several tenants in a diverse range of industry segments. Retailers have always been strong leaders in this area but have slowed significantly in the last 6 months. Consumer product companies continue to be active. Third party logistics and trucking companies have slowed their growth as the economy has slowed as well.
In spite of the general economic uncertainty, the Southern New Jersey industrial market has been active. Lease rates and sale prices have held. However, since new speculative construction will be constrained, there will be limited new supply on the market in the short-term future. Rental rates will soften in order to keep occupancies of existing buildings up and reduce the high cost of carrying empty buildings. This upcoming year will be challenging for the industrial market in Southern New Jersey; however, it appears the region may miss the brunt of the economic storm affecting other markets.
— Marc R. Isdaner is senior vice president and director of the New Jersey division of Colliers Lanard & Axilbund.

©2008 France Publications, Inc. Duplication or reproduction of this article not permitted without authorization from France Publications, Inc. For information on reprints of this article contact Barbara Sherer at (630) 554-6054.