NORTHEAST SNAPSHOT, JUNE 2008
New Jersey — The Meadowlands Office Market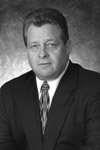 Today in New Jersey, companies have become more people conscious and want to take the necessary steps to ensure that they can retain their employees for the long-term. Companies are trying to reposition themselves and locate in the best office setting that offers a complete environment. Firms today in New Jersey are looking for a location that combines professional office space with the best in retail, restaurants and entertainment.
In the Meadowlands area there have been several significant developments as existing large tenants have moved to viable office areas and the addition to leaseholds by other companies coming out of New York City or just moving certain components of their operations to the more cost effective Meadowlands area. Therefore, the waterfront has enjoyed tremendous gains for the last decade and is just now showing signs that it is starting to slow down.
Hartz Mountain Industries has had several notable leases signed in the Meadowlands area recently. AXA Equitable, a U.S. affiliate of AXA Group, has leased 100,000 square feet of office space at 500 Plaza Drive at the Harmon Meadow Complex in Secaucus. One of AXA Equitable's divisions, which previously operated from two locations in Harmon Meadow, has consolidated its offices into a single location at 500 Plaza Drive. Ernst and Young also leased 60,000 square feet of office space at 200 Plaza Drive at the Harmon Meadow Complex. The company has consolidated their regional offices and moved 300 employees from New York City to 200 Plaza Drive. Throughout the New Jersey office market, gross rental rates for Class A properties are between $25 per square foot and $34 per square foot. The vacancy rate currently stands at about 6 percent.
The Meadowlands corridor is in an ideal geographic location and is an area to watch in the near future as it offers an excellent opportunity for companies to relocate, especially from New York City, as it is a much lower cost alternative with a built-in environment for employees.
— Ernie Christoph is the senior vice president of sales and leasing for Hartz Mountain Industries, Inc.

©2008 France Publications, Inc. Duplication or reproduction of this article not permitted without authorization from France Publications, Inc. For information on reprints of this article contact Barbara Sherer at (630) 554-6054.